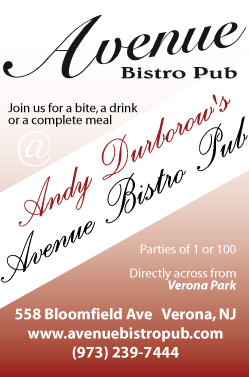 *** When Seton Hall Prep visits East Orange Campus Saturday it will be battle between two teams that appear on upswing as both are coming off fine performances!

***Geoffrey's MVP Walk & Roll is a unique scholarship fundraiser and great way to spend time with truly special person and a terrific family. Read "Feature Articles"

***While Verona remains team to beat in Essex County's volleyball one SEC-American Division team making inroads in the top loop is West Orange. Read "The Buzz"

Montclair had rare experience for New Jersey public school team when it traveled to historic Massillon, Ohio, to play one of the top teams in that football-crazed state. And, despite one-sided defeat the experience was well worth it for coach John Fiore's team. (Photo by Greg Corbo)
Montclair's Ohio Trip Proved Memorable One
Despite Defeat On Field To Powerful Massillon
By Steve Tober
For sidelinechatter.com
Perhaps the eventual benefits football-wise will be reaped in late November, or even early December should Montclair High be fortunate enough to reach a North, Group 5 playoff final this fall.
Regardless of what ensues in the season's next two months, the Mounties' recent trip to historic Massillon, Ohio, was 'A trip of a lifetime," as veteran head coach John Fiore coined it. And, even though MHS absorbed a 49-7 loss to the powerful Washington High School of Massillon team, the overall experience was truly memorable.
"For the 66 or 67 members of our team who were with us for three days and two nights, it was an incredible time," continued Fiore, who said he had an idea about putting together a trip to Massillon for several years. "Perhaps we bit off a little more than we good chew in terms of facing a very good team from a big-time football state, but opportunities like this don't occur very often, and the whole trip was eventful and enjoyable for our players and coaches."
The Mounties (2-2), who came back home and defeated neighboring East Orange Campus, 28-27, this past Saturday, at Woodman Field, gained a great deal in terms of realizing how good a football team they can be, even though it was tough sledding in the Sept. 14th game at Massillon Stadium where 11,000 fans came out to see the game vs. a storied New Jersey program.
"Massillon is a mecca of high school football," said Fiore. "There is Texas, Florida, California, and then there are states like Ohio where some of the best football players and coaches have also come from.
"They have a 'live' Tiger that they parade around the sidelines, their tailgating is great for the fans and they took good care of our fans from Montclair who came out for the game.
"We practiced at Penn State on the way out, toured that campus and the kids also loved the tour they had of Akron University.
"We all went to the Pro Football Hall of Fame, which is a magnificent experience, and despite the loss on the field, we couldn't have asked for more hospitable folks we met along the way."