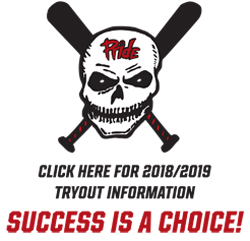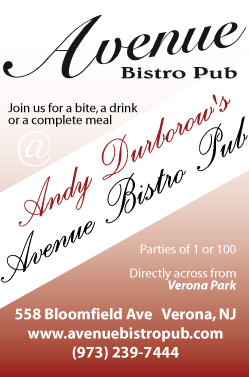 ***Union County players are now working hard as they prepare for the annual clash vs. Middlesex in Snapple Bowl XXV which will be July 19th at Woodbridge HS with some the best gridders from both counties in 2018 graduating class set to battle in an all-star setting!

***Immaculate's Jimmy Salmon has put together 'The Weekend' with some of the best boys hoops high school teams in East. Learn much more in "Feature Articles"

***A dream has come true as far as honoring the legacy of the late IHA coach Anthony LaRezza with NFCA's 'Lead-Off Classic' in his memory at Essex County Branch Brook Park in April. Learn more about terrific event in "The Buzz"

Brearley's Michelle Capizzano (right), seen here with mom Renee, is one of the NJ Heist players who found right college as she will head to pitch next for Rutgers-Newark, one of several colleges that will be on hand for the Heist's 4th annual College Showcase, Friday, Sept. 7, at Pulaski Park. It's time for 10th, 11th and 12th-graders to sign up by visiting site: www.njheistsoftballevents.com (Sideline Chatter photo)
NJ Heist Softball's 4th 'Player Showcase'
Will Draw Several Colleges To Pulaski Park
…High School Age Players Can Sign Up Now For Opportunity To Be Noticed
By Steve Tober
For sidelinechatter.com
BLOOMFIELD- College exposure and then landing players in the right situation at the next level are the goals of any strong sports travel organization and the highly-successful NJ Heist will once again provide a prime opportunity for scholastic softball players entering grades 10-12 when it hosts the fourth annual Player Showcase, 6:30 p.m., Friday, Sept. 7, at Pulaski Park in Bloomfield.
As the summer continues to move swiftly along this is the right time to sign up in order to become one of the fortunate players to participate in a full game seen by more than 30 Northeast college softball coaches.
The player showcase to assist 2018 seniors not yet signed or committed to colleges will also enhance recruitment for those now entering their high school classes of 2019, '20 and '21.
Interested New Jersey high school players are urged to log on now at http://www.njheistsoftballevents.com and apply for a spot in the Sept. 7th showcase which will be limited to 30 to 36 players from the aforementioned three grades.
"This is an unheard of, and simply tremendous opportunity for players still trying to find the right college fit to be seen by a number of different college coaches," said Sergio Rodriguez, head coach and president of the NJ Heist softball organization. "We urge kids to apply as soon as possible because we will be selecting the field of players by invitation in the coming days.
"The fact we have several college coaches committed to being on hand for the showcase, and we're going to have 30 to 36 players involved makes this such an incredibly great opportunity because of the terrific player-to-coach ratio that will be ever present at Pulaski Park on Sept. 7 th certainly enhancing the likelihood of being seen coaches from multiple colleges that the player may be interested in playing for."
The cost for a player selected for the fall showcase is $132. There is no charge for applying for a spot in the showcase.
Among the schools that are represented in NJ Heist Player Showcases are state strongholds including Rutgers-Newark and Rutgers-Camden, Montclair State, William Paterson, Kean, Ramapo, Rowan, New Jersey City University, Stockton, The College of New Jersey, Bloomfield College, Caldwell University, Drew, Felician, Stevens and FDU-Florham.
Other colleges involved also include New York University, American International, Mercy College, Union (N.Y.) College, St. Thomas Aquinas, Concordia, LIU-Post, Molloy College, Dominican, Manhattanville, Nyack College, Pace University, Adelphi and the University of the Sciences.