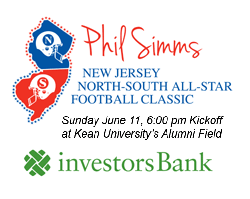 ***The Essex roster appears to be talent-laden as players await the 4th Essex-Union Underclassmen All-Star Game June 15 at Kean!

***Although they were knocked out of the states with loss to Kent Place, Mount St. Dominic's girls lacrosse squad had a fine season. Read more in "Feature Articles"

***Things continue to change on coaching front at West Orange as longtime, successful, former head man at Clifford Scott is now new hoops mentor. Read "The Buzz"

Caldwell's senior third baseman Gina Veneziano tags the West Essex freshman baserunner Kate Jencarelli during fifth inning in the two teams' recent 9th NJSportAction.net Progress Trophy Game in North Caldwell. Both neighboring small schools played tough against strong competition in SEC this spring. (Photo by Bill Allen-njsportaction.net)
Not Too Many Surprises In States As Of Yet
While SEC's Smaller Schools Set To Shine
…This Week's SC Softball Notebook With 2013 State Tourney Underway

By Sean Reilly
For sidelinechatter.com

The first round of the NJSIAA tournament on Tuesday didn't produce many surprises. The most interesting outcome locally was Mendham's 7-1 victory over Warren Hills in North Jersey, Section 2, Group 3. That's because the Minutemen were seeded 15th in the 16-team section, while Warren Hills was second under the power point formula being utilized this spring.

But was Mendham's victory a true upset? Not really. The Minutemen are now 11-10, but are also one the hottest teams right now in Morris County. It was the team's sixth win in seven games, after it had lost eight of 11 during a stretch that lasted from April 6 through May 6.

Coach Lori Welles made a few subtle lineup changes over recent weeks, but she thinks other factors are behind the reversal.

``We have been in every game we played this season,'' she said. `` I just think the team finally really got to know each other and started clicking. Trusting each other on defense and knowing that someone would step up to get the hit that would start us rolling were keys to our recent wins. I had a talk with the team at one point and we talked about remembering why we loved being out on the field. I think they relaxed at that point and things came together for us.''

Pitcher Irene Margiotta threw a one-hitter against Warren Hills, with eight strikeouts and two walks. She was also 2-for-3 with a double and one RBI. Other players, including senior second baseman Shannon Smith and sophomore shortstop and leadoff batter Nikkey Skuraton, have been wielding hot bats.

``In the field I have a few ways to adjust the players and feel comfortable with any of the ways I situate them,'' Welles said. ``I have two good left-fielders and three third baseman, so I tried to switch it up in the last few games to try to find that solid lineup that would carry us into states.''

The Warren Hills victory advanced Mendham into a sectional quarterfinal date at 10th-seeded Roxbury, a team that it's beaten twice in the past two weeks.

``The team is playing with confidence in themselves and each other, Welles said. ``Hopefully that will help us in our game against Roxbury.''

STATE TOURNAMENT PAYOFF FOR SUPER ESSEX TEAMS

There are only two drawbacks to the Super Essex Conference format, which places teams in divisions based on the strength of the program. One is how the assignment of the best teams to the same division makes the Essex County Tournament somewhat repetitive. The other is that it's tough, especially for the teams at the low end of the top division, to compete on a daily basis against the very best that Essex offers.

The ultimate payoff the season-long grind, however, is the NJSIAA tournament. And the chief beneficiaries are the small-school teams who compete in the top division.

In the case of softball, the top-shelf SEC-American Division includes Cedar Grove (Group 1), Caldwell (Group 2) and West Essex (Group 2). When the state tournament arrives for those teams, the games become the equivalent of stepping into the batters box after swinging a weighted bat in the on-deck circle -- you're not guaranteed to get a hit, but you feel a much lighter weight on your shoulders.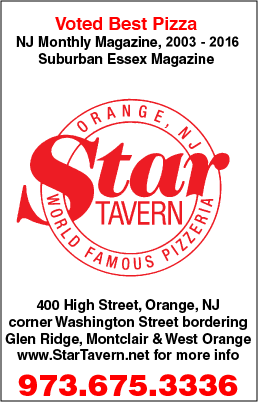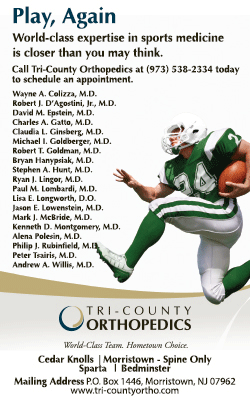 < /TA