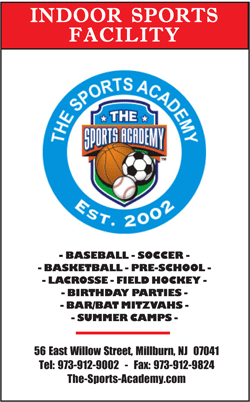 ***Morris Catholic's girls hoops squad, which is intent on making it to the Non-Public B state final, received a big lift Saturday night from sophomore Stella Johnson!

***The number of Union County girls hoops squads remaining in the states dwindled down to just one after Saturday's action. Find out more in "Feature Articles"

***Verona's girls basketball team has reached the North 1, Group 1 final thanks to proficiency in two important fundamental areas of the game that have been stressed all season long. Read "The Buzz"

Verona's Matt Braschi (15) twists his way to the basket as Cedar Grove's Paul Rufo (1) has his arm extended during action in Friday night's big North 1, Group 1 state tournament showdown in Verona. Rufo and the Panthers had a fourth quarter surge to win 32-29 and move into final. (Photo by Glenn Kross-glennkrossphotography.com)
Rufo & Slattery Lead Fourth Quarter Run
As Cedar Grove Edges Verona In N1G1
By Steve Tober
For sidelinechatter.com
VERONA- They have been doing it for four years now at Cedar Grove and each reached the 1,000 point plateau this season so it was rather fitting that the Panthers' two go-to guys rose to the occasion when they needed to most in Friday night's North 1, Group 1 state sectional semifinal against archrival Verona before a packed house in the Hillbillies' cozy gymnasium.
Paul Rufo and Joe Slattery, the senior guard tandem who have helped elevate the Cedar Grove boys hoops program in North Jersey, Group 1 circles the past couple of seasons, combined for all 15 of their team's points in a big fourth quarter comeback to lead the third-seeded Panthers to a 32-29 victory over second-seeded Verona.
Cedar Grove (22-4) advances to meet top-seeded Cresskill, which was a 58-54 semifinal winner over New Milford, in Monday night's N1G1 championship game in Cresskill.
Rufo, who had a game-high 18 points, had half his points in the final stanza as Cedar Grove overcame a six-point deficit with a flurry of energy during a 15-6 edge to close out the Hillbillies (18-6), and Slattery gave the Panthers their first lead of the contest, 24-23, with a straightaway 14-foot jumper with 4:23 remaining, and also hit a huge 3-pointer a minute later to add to the big buckets down the stretch via the senior backcourt.
"They're our two 1,000-point scorers and we look to them to carry us," said Rob Gogerty, the Cedar Grove head coach. "This was a huge win for us against a tough Verona team and our kids just came through when we needed them most."
Rufo's strong drive to the basket with 2:26 remaining extended the Cedar Grove lead to 29-25, and then the Panthers added more breathing room to work with when Verona did not account for Rufo, who took off down court on a long inbounds pass and he caught the ball like a wide receiver that he was in football and made another layup for a six-point cushion, 31-25, with 57.1 seconds still showing.
Alex Kaslander's long 3-pointer cut the lead to 31-28 with 13.6 seconds left, but Slattery then hit the front end of a 1-and-1 with 8.6 seconds showing to make it a two possession game and the Panthers were on their way home with a big victory.
"We were behind there for quite a while, but we also knew you can't make a 10-point play and you just have to take your time and make baskets on as many possessions as you can," said Rufo. "We finally started making some big shots in the fourth quarter and our team defense continued to do good things for us at the other end."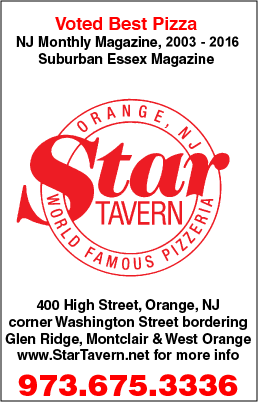 For a special gift - mention you saw Roman's Ad onSideline Chatter