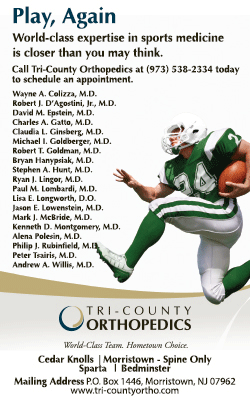 ***While Verona has an ultimate ace in Collin Kiernan, teams with two more more front-end starters may benefit most in GNT format!

***Columbia High School is set to induct yet another terrific class in its Hall of Fame. Find out who is to be feted in "Feature Articles"

***On very eventful ECT lacrosse quarterfinals Tuesday, MKA won its physical battle vs. Glen Ridge. Learn much more in "The Buzz"

Verona's girls lacrosse team has reached its first-ever Essex County Tournament title tilt after edging top-seeded West Essex, 10-9, in the semifinals on Saturday, April 30th . From left, are: senior tri-captain Megan Flood, the assistant coach Gianna D'Urso, senior tri-captain Amanda Maguire, 'Billies head coach Suzanne Giarrusso and senior Annaliese Tietjen. (Photo by Bill Allen-visit www.NJSportAction.NET)
Verona Laxladies Put It All Together
In Order To Reach First-Ever ECT Final
By Steve Tober
For sidelinechatter.com
Suzanne Giarrusso has patiently watched her Verona Hillbillies play well one day and not so well the next, but as an experienced coach in a sport she has spent her lifetime around, the realization that it can take time for a very young squad to put it all together is one fact that simply has to be dealt with on an even keel.
Then, there are those special afternoons, such as this past Saturday when the fourth-seeded Hillbillies pulled off one of the biggest upsets in Essex County Girls Lacrosse Tournament history, edging perennial champion, top-seeded West Essex, 10-9, at Travis Field in North Caldwell.
The victory propels Verona (6-7) into its first-ever ECT girls lax final where it will meet second-seeded Glen Ridge (9-3) at 2:30 p.m., this Saturday, at Nutley's Tangorra Field at Park Oval. The ECT boys final will follow at approximately 4:30 p.m.
With only one senior – standout goalie Amanda Maguire – who starts, and with sophomores and freshmen who play key roles, it's been a maturation process for the 'Billies, but when there are moments like in the ECT semis against a time-honored and county standard bearer in the sport, well, then it's worthwhile taking a little time in a busy stretch of the season to take notice.
"There is no doubt that we've struggled at times this year trying to figure out where everyone fits in and with a lot of young players in key roles," said Giarrusso. "As a result, we've been up and down, and we hadn't played well at all in Wednesday's (April 27) regular season (NJIGLL-Freedom Division) game at Montclair (18-9 Mounties victory), so we were determined to turn things around, and we did!
"I felt that on Saturday we finally put it all together and the entire team contributed to what was a great victory for the program. Winning a county title has always been a goal for us, and reaching our first final is something we've worked very hard to achieve."
Led by three goals apiece from junior midfielders Dana Pena and Ava Anderson, plus two more from sophomore low attack Maggie Ashley, Verona put on a solid offensive showing at West Essex, building an 8-5 halftime lead in the process against veteran coach Jill Cosse's Lady Knights.
West Essex had played in 12 straight ECT finals since 2004.