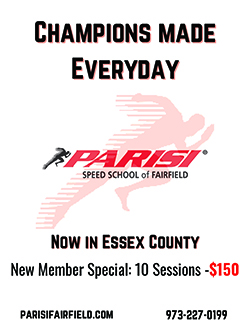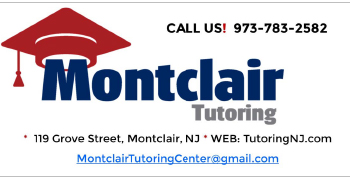 Bring the beauty, economy and healthful benefits of the sun into your home with daylight harvesters and solar powered fans.
Insist on the Original - Solar Illuminations is your local certified dealer & installer.
visit www.solar-illuminations.com
Former Columbia High School track star Joetta Clark (top photo) and hoops stars Chris Ford of Holy Spirit HS and Dajuan Wagner of Camden (in bottom photo) along with former Barringer star Andre Tippett who has a street named in his honor, are among those set to be inducted in the NJSIAA's latest Hall of Fame class announced April 14. (photos courtesy of Facebook & Getty images)
Tippett, Clark, Wagner & 'Goose'
In NJSIAA Hall Of Fame Class
By Sean Reilly
for sidelinehatter.com
A total of 18 individuals, highlighted by 11 athletes, comprise the latest NJSIAA Hall of Fame class that was announced at the association's monthly Executive Committee meeting on April 14.

The group is set to be inducted at an in-person ceremony in early 2022. It is the largest in the history of the NJSIAA Hall of Fame, which originated in 1996. But it will also be the first group to be enshrined since 2018, due first to a change in the NJSIAA calendar that shifted the induction from a fall to spring event, and then by the COVID-19 outbreak.

The class includes three athletes from Essex County: Andre Tippett of Barringer, Joetta Clark of Columbia and Virginia (Ginny) Duenkel Fuldner of West Orange. The other student-athlete inductees include two from Union County: Eulace Peacock of Union and Tony Siragusa of Brearley. The list also features Tricia Popowski of Hoffman/South Amboy, Kenny Jackson of South River, Chris Ford of Holy Spirit, Dujuan Wagner of Camden, John Somogyi of St. Peter's (New Brunswick) and Harding Peterson of Woodbridge.

They'll be joined by the following coaches and contributors: Bob Auriemma (Brick hockey), Mickey Corcoran (Bergen County contributor), Tom Heath (Christian Brothers Academy cross country), Steve Timko (former NJSIAA Executive Director), Don Weider (East Brunswick gymnastics), Nancy Williams (Shore Regional field hockey, softball, basketball), Tom Lopes (basketball official).

The group was selected by a committee of state-wide media members and retired administrators and was chaired by NJSIAA assistant director Jack DuBois, who since becoming chair in 2018 has made it a priority to honor athletes in the Hall of Fame, after many prior classes instead focused on administrators and coaches.

That emphasis is evident in this year's group, which is highlighted by the Essex County trio that includes an NFL Hall of Famer, Olympic Gold Medalist (while in high school) and a four-time Olympian.

Here's a rundown of the latest NJSIAA Hall of Fame athletes:

Andre Tippett (Barringer '78): A standout in football, wrestling and track, he never played football until arriving at Barringer, and didn't make the varsity until his sophomore year. All-State stardom followed. He then excelled at Iowa, and was selected in the second round of the 1982 NFL Draft by the New England Patriots. He had an 11-year career at linebacker with the team, and was not only considered one of the greatest players in team history, he was also enshrined in the Pro Football Hall of Fame in 2008.

Joetta Clark (Columbia '80): Part of the legendary track and field family that hailed from South Orange, she was named Girls Track and Field Athlete of the 20th Century by the Star-Ledger. She never lost an 800-meter race in high school, won four NJSIAA Outdoor MOC races in the 800, a 1,600 MOC indoors and set a state outdoor 800 record that held for 32 years. After a tremendous college career at Tennessee, she became a four-time Olympian in the 800.
Ginny Duenkel (West Orange '65): She never competed in swimming for the Cowboys, since the idea of girls doing so in those pre-Title IX days just didn't exist. But during the fall of her senior year in 1964, she traveled to Tokyo to compete in the Olympics, and returned home to a hero's welcome after winning the Gold Medal in the 400 meter freestyle and a Bronze in the 100 meter backstroke. Aside from setting two national records, she also won a gold at the Pan Am games and three national championships in college at Michigan.

Eulace Peacock (Union '33): If not for a hamstring injury he suffered at the Penn Relays in 1936, it's likely that Peacock would have garnered the acclaim that instead went to competitive rival Jesse Owens later that year at the Munich Olympics. The two frequently met head-to-head, and Peacock was usually the winner. At Union, where he was All-State in football, basketball and track, Peacock set a state high jump record of 24-4 1/4 the stood for 44 years until broken by Renaldo Nehemiah of Scotch Plains-Fanwood. Peacock also starred at Temple University, where his achievements included a world record time of 10.3 in the 100 meter dash.

Tony Siragusa (Brearley '85): Prior to his 12-year career in the NFL with the Indianapolis Colts and Baltimore Ravens), the 'Goose' was a four-year standout in both football and wrestling at Brearley. During his senior year, he was All-State first team in football and the state heavyweight wrestling champ.

Tricia Popowski (Hoffman/South Amboy '87): She was awarded 12 varsity letters, in softball, basketball and soccer). While she scored 1,111 points and was first-team All State in basketball on teams that went 114-5, won three state titles and at one point were ranked No. 1 nationally, she left her true mark in softball, where her offensive numbers dwarf those produced by any other player in state history. Among them were 211 hits, 237 runs, 236 RBI, a .603 batting average, 38 home runs, 39 triples and 37 doubles. She was a two-time All-State pick. She was a three-time college All-America at South Carolina, played for the US National Team and even had two Tricia Popowski model softball bats marketed worldwide.

Chris Ford (Holy Spirit '68): The basketball player from Holy Spirit was considered by many to be the finest athlete to come from the greater Atlantic City area until baseball's Mike Trout emerged from Millville. After becoming Holy Spirit's all-time leading scorer, he became the all-time assist leader and had his number retired at Villanova. He then played in the NBA from 1972-82 with the Detroit Pistons and Boston Celtics, and sank the first 3-point basket in league history. He was then head coach of the Celtics (1990-95), Milwaukee Bucks (1996-98) and Los Angeles Clippers (1998-2000).

Kenny Jackson (South River '80): He was a first-team All-State performer in three sports (football, basketball, track) and was an All-American football player and national champion at Penn State and then played eight years in the NFL with the Philadelphia Eagles and Houston Oilers. Aside from his All-America football stardom at South River, he also scored 1,078 points in basketball and won the 400 meter race at the 1980 NJSIAA Meet of Champions.

Dajuan Wagner (Camden '01): The four-year standout is one of the greatest names in the history of New Jersey basketball for good reason: He scored a state-record 3,462 points and led "The High" to the 2000 Tournament of Champions title. He played one year at Memphis before becoming the the No. 6 overall pick in the NBA Draft by the Cleveland Cavaliers. He played four years in a pro career cut short by a serious medical problem.

John Somogyi (St. Peter's N.B. '68): He set a state-scoring record (which would eclipsed in the early 1990's by his daughter Kristen, who also played at St. Peter's) of 3,310 points. He was a two-time All-State choice, a Parade Magazine All-American and led his team to the Parochial B state title as a senior.
He then scored over 1,000 points at Rutgers.

Harding Peterson (Woodbridge '46): In high school, he lettered four years in baseball, three in football and three times in basketball. He was All-State in baseball, before moving onto an All-American career as a catcher at Rutgers. Peterson later played four years with the Pittsburgh Pirates before his career was ended by an arm injury. He then worked decades for the team as a minor league manager, farm director and general manager. He was the architect of the 1979 team that won the World Series. He was later GM for the Yankees.

Follow Sean Reilly on Twitter @SeanReillyHS
Ginny Duenkel of West Orange, an Olympic champion during her heyday in the pool, and retired NJSIAA executive director Steve Timko, who is seen in rear in bottom photo behind assistant director Jack Dubois will be among those inducted in a latest NJSIAA Hall of Fame class slated to be feted in ceremonies in early 2022. (photos courtesy of Sean Reilly & SC)
copyright 2005 Sideline Chatter - comments - contact the webmaster